Berlin-Mitte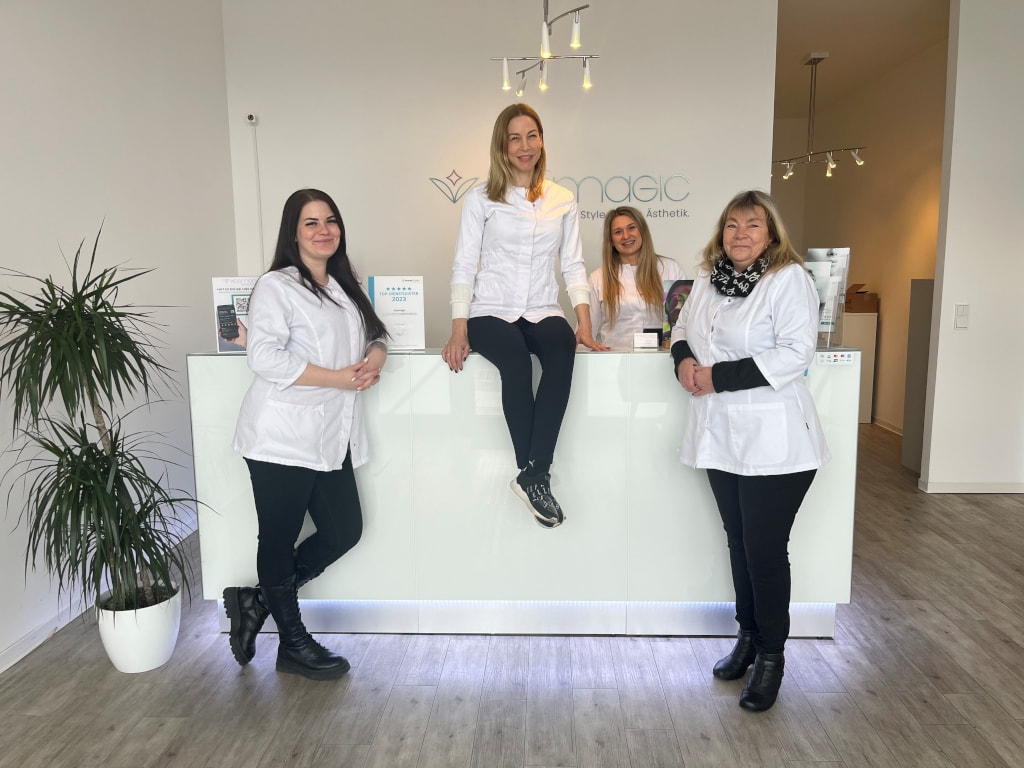 Kosmagic Berlin-Mitte

Do you like modern and competent people?
Our team with a great sensitivity for people is trained to a high standard. Our task is clearly described: We give you a convincing KOSMAGIC experience and we are at your side as consultants in all questions of aesthetics.
In addition to the latest cutting-edge technology in cosmetics and aesthetics, you will find a young team here in Berlin that will provide you with the highest level of service thanks to regular further and advanced training in the many individual specialist areas.
Only you can judge the quality of our work. We are very much looking forward to meeting you!
KOSMAGIC – Your experts for cosmetics in Berlin
Welcome to Kosmagic, your trustworthy partner for cosmetics in Berlin. With us, your beauty is our focus. Our studio in Berlin-Mitte is a place where modern, natural treatment methods meet carefully selected dermaceutical products. Our goal is to provide you with unique, noticeable results that activate and support your skin's natural regeneration processes. With Kosmagic, you will not only feel younger and more vital, but also make a lasting investment in your well-being.
Individual treatment packages for him and her
At Kosmagic cosmetics Berlin, we offer customised treatment packages for women and men. You can relax in our tranquil, stylish surroundings while our experienced beauticians take care of your skin. Our aim is to provide you with an all-round refreshing experience. Visit us in our studios in Berlin-Weißensee or in Friedrichstraße in Berlin-Mitte. We look forward to advising you and working with you to find the perfect treatment for your skin. For your convenience, we also offer the possibility to book appointments online.
Esse Organic Skincare: Probiotic Skin Care from South Africa
We are proud to introduce Esse Organic Skincare, a probiotic skincare range from South Africa. This innovative skincare range harnesses the power of nature and science to nourish and protect your skin. Esse products are not only effective, but also sustainably and ethically made. Discover the benefits of Esse Organic Skincare and experience how this unique skincare range can make your skin glow.
Kosmagic is more than just cosmetics in Berlin – it is your path to sustainable beauty and well-being. We look forward to accompanying you on this journey.
Address

Kosmagic
Kieler Straße 5
10115 Berlin-Mitte
Opening hours

MON to SAT: 10.00 am – 06.30 pm
KOSMAGIC
Kosmagic Berlin-Mitte treatment offer

At our Berlin-Mitte location, we provide all of the treatments available and only use high-quality products and the latest equipment.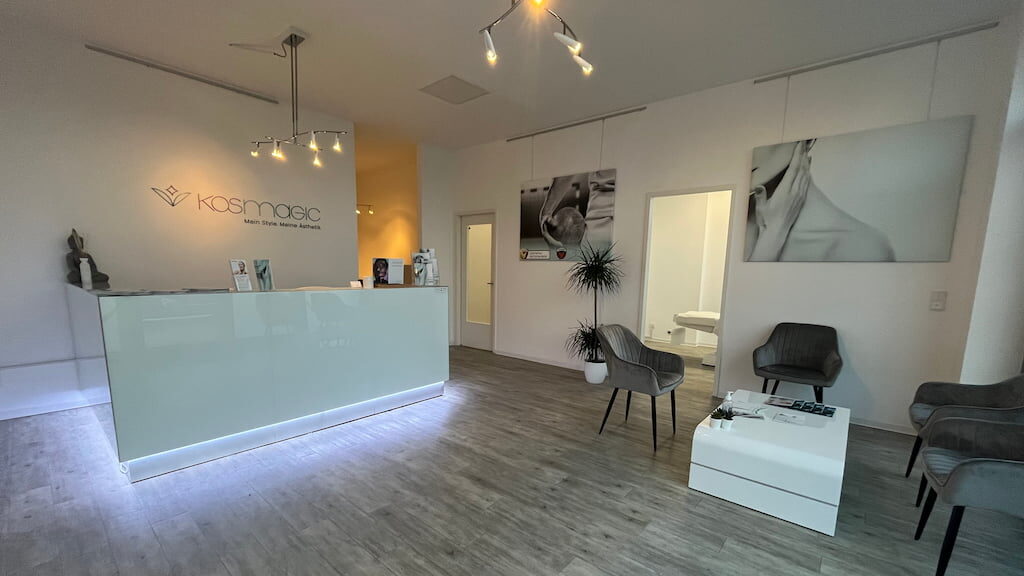 Kosmagic Berlin-Mitte

A place to 'be happy' in Berlin, where cosmetics, medical beauty and magic come together? Yes, of course there is. You will find our KOSMAGIC place of happiness in Berlin in the Mitte district, directly opposite the German Armed Forces Hospital and a 10-minute walk from the main railway station. There you will not only be welcomed by us, you will meet our passion for 'perfect and natural aesthetics'.
Would you like a personal consultation?
Call us and make an appointment for a consultation at +49 030 86335875.
We are here for you.