BB Glow Skin treatment
KOSMAGIC | BB Glow Skin treatment
BB Glow
With BB Glow, natural colour pigments are painlessly worked into the skin. It is a semi-permanent skin treatment. The skin immediately looks fresher and more even. This effect can last up to half a year if the treatment is used several times.
Skin discolouration, acne scars, age spots and much more can be reduced over the long term. Dark circles under the eyes are lightened, fine lines are reduced and the overall appearance of the skin is significantly improved.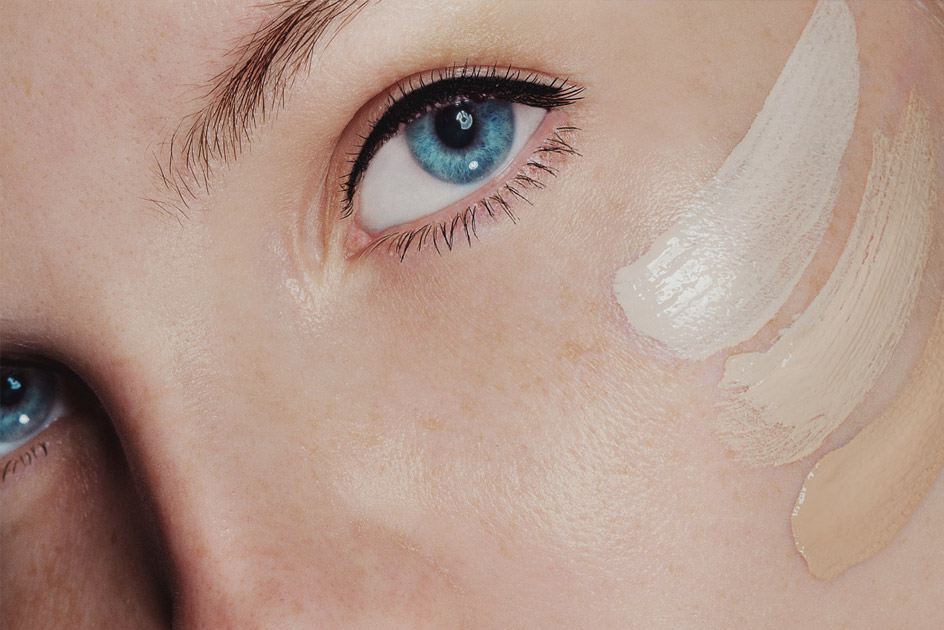 What is BB Glow?
The BB Glow Treatment is a semi-permanent skin treatment. A long-lasting reduction of skin discolouration, freckles, age spots, acne scars and a fresh, even complexion are just some of the reasons why the treatment is becoming increasingly popular. Thanks to microscopic needles and a special BB serum, which is worked into the skin's surface, the treated area shines with youthful glow. The effect lasts between 6 and 8 months, with 2 to 3 treatments being necessary. Since the appearance of the skin is significantly improved, there is no longer any need for daily make-up. You will soon see why BB Glow is taking Europe by storm!
During the BB Glow treatment, active ingredients containing brightening and anti-aging complexes are worked into the skin. For BB Glow, a small penetration depth of 0.25 mm 0.5 mm with the 24-gauge needle or the nano needle (for sensitive areas) is sufficient. They gently stimulate regeneration processes. The skin is treated preventively.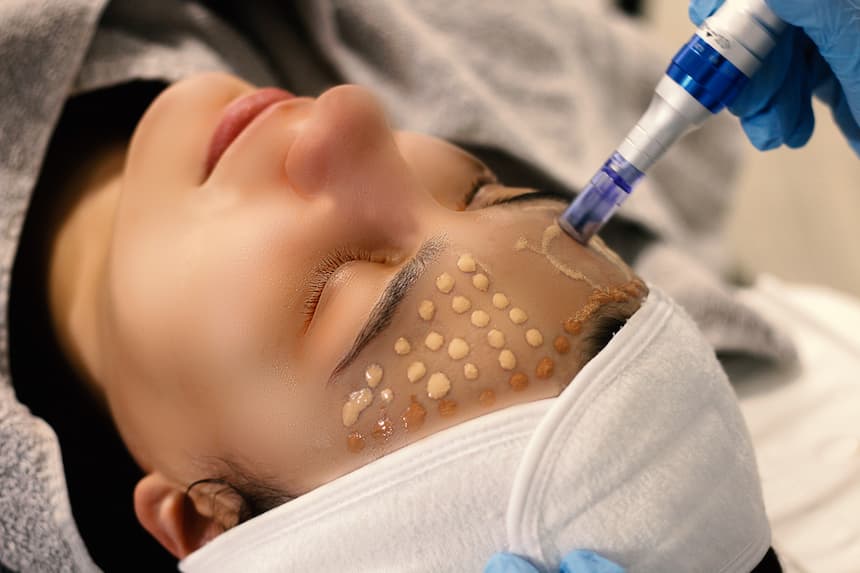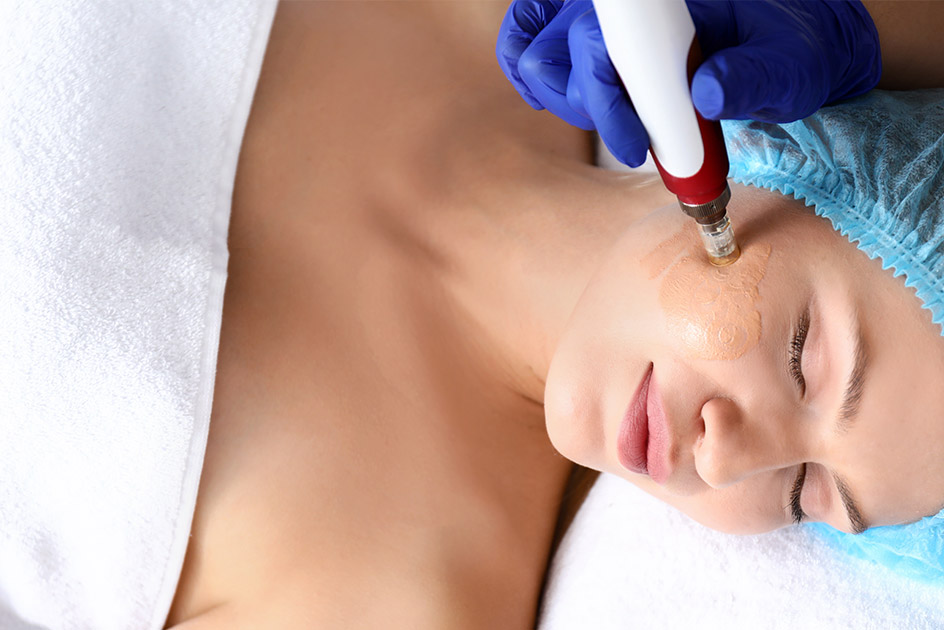 BB Glow
Areas of application
Reduces skin discolouration / freckles
Reduces / lightens age and pigment spots
Lightens acne spots
Glow effect on the skin (radiance)
Reduces fine wrinkles
Lightens dark circles under the eyes
Lightens the skin by one tone after just one treatment
The skin is replenished and strengthened by introducing a concentrate of intensive and nourishing ingredients into it. These ingredients have a lightening effect on pigmentations. Due to the minimal proportion of iron oxides, existing pigmentation is concealed. In daylight, the skin appears to have a slight highlight. For long-lasting results, the treatment should be applied several times in a row. Our skin metabolism breaks down the iron oxides over time. After one application, the skin glows from within and the active ingredients perform their magic. A course of 2 to 3 treatments at 2 to 3-week intervals is recommended, as well as a refresher every 4 to 6 months.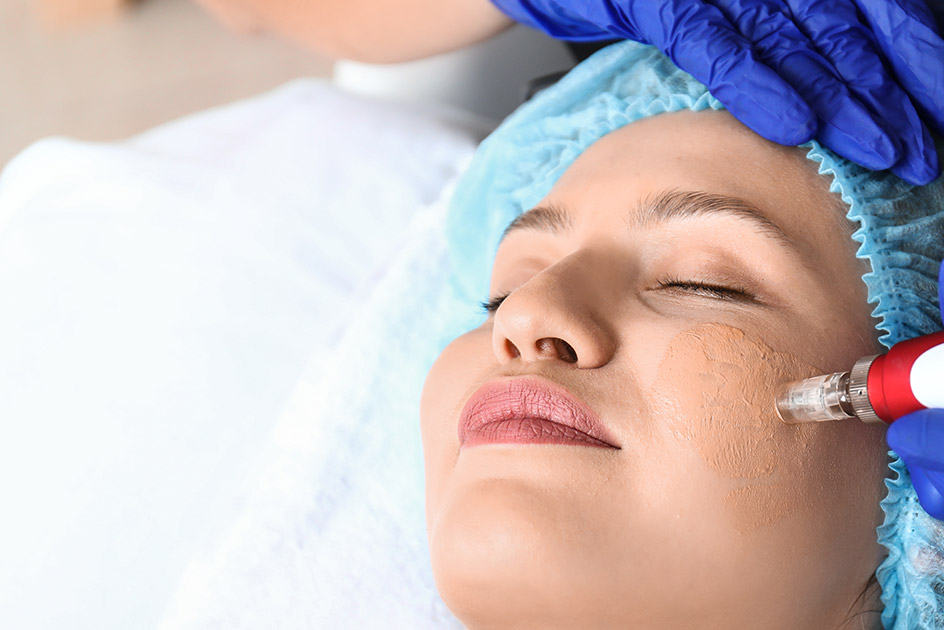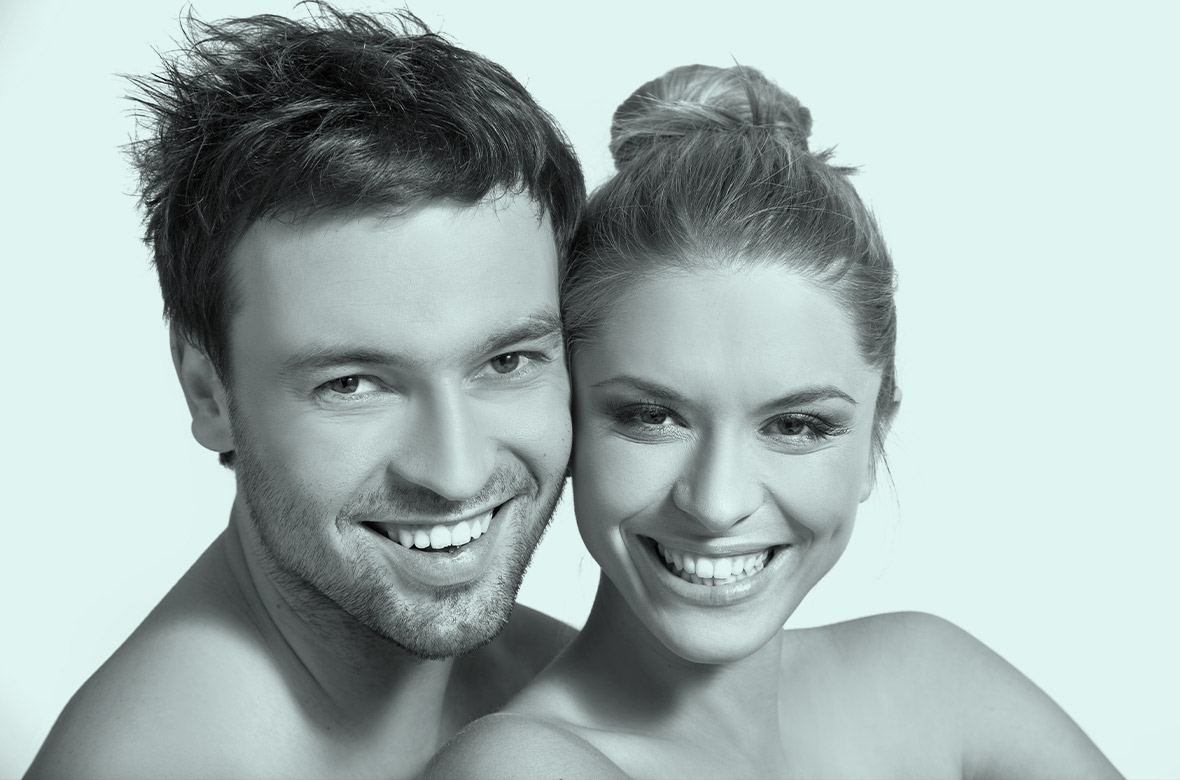 With Kosmagic microneedling you will experience a gentle, non-invasive anti-aging treatment; and the very next day after our treatment, you will be "socially acceptable" again. With medical microneedling you can usually only go out again after a week!