Cosmetic tooth whitening
KOSMAGIC | Cosmetic tooth whitening
TAKE AWAY A BRIGHT SMILE
Healthy teeth are an important prerequisite for an all-round well-being and if they are also radiantly white, they significantly enhance your positive personal charisma. An aesthetic facial expression promotes private and professional success. We therefore also offer you professional teeth whitening – so-called cosmetic bleaching – as part of our service package.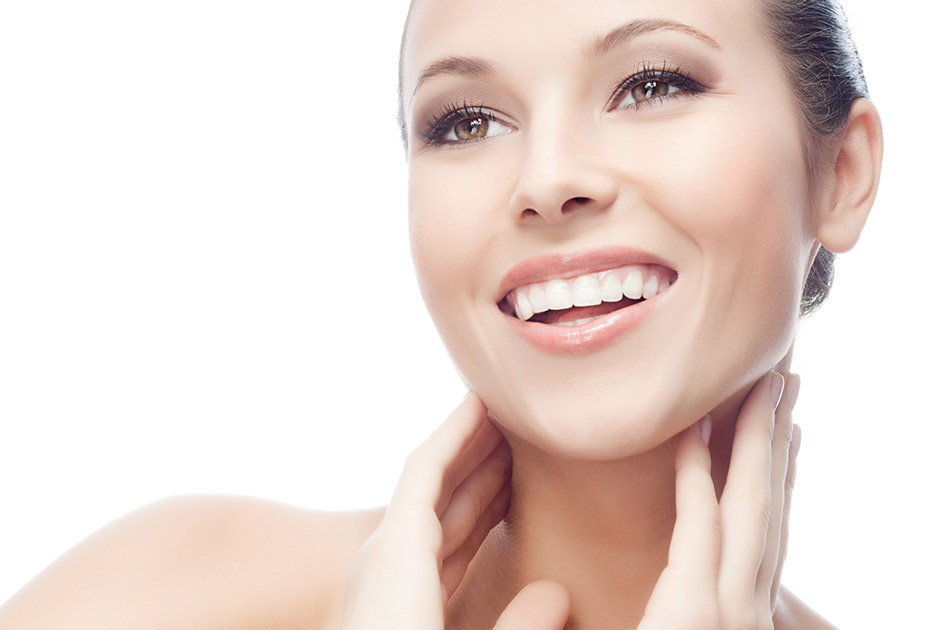 YOUR TEETH ARE YOUR BUSINESS CARD.
Healthy, bright white teeth offer numerous benefits. They help create a self-confident appearance and ensure a pleasant first impression. When people meet you for the first time, most of them immediately look at your mouth and teeth. The colour of the teeth is one of the most important criteria. Regular brushing and flossing can maintain dental health, but it doesn't lead to permanently whiter teeth, especially if you smoke or drink a lot of coffee or tea. People often smile with their mouths closed, but this doesn't have to be the case. Cosmetic teeth whitening provides a remedy and can fix these small blemishes.
PROFESSIONAL TEETH WHITENING WITH PEARLSMILE® WHITENING GEL AND TREATMENT LAMPS
The cosmetic whitening gel Pearlsmile® is applied to the surface of your teeth and irradiated with the special Pearlight LED. As a result, the peroxide breaks down and the released active oxygen exerts its bleaching effect. The cold LED light, which activates the action of the gel, eliminates irritation of the gums and does not damage the enamel. This makes cosmetic teeth whitening with Pearlsmile® completely painless and harmless. After just 30 minutes of treatment, your teeth will be up to 9 shades lighter.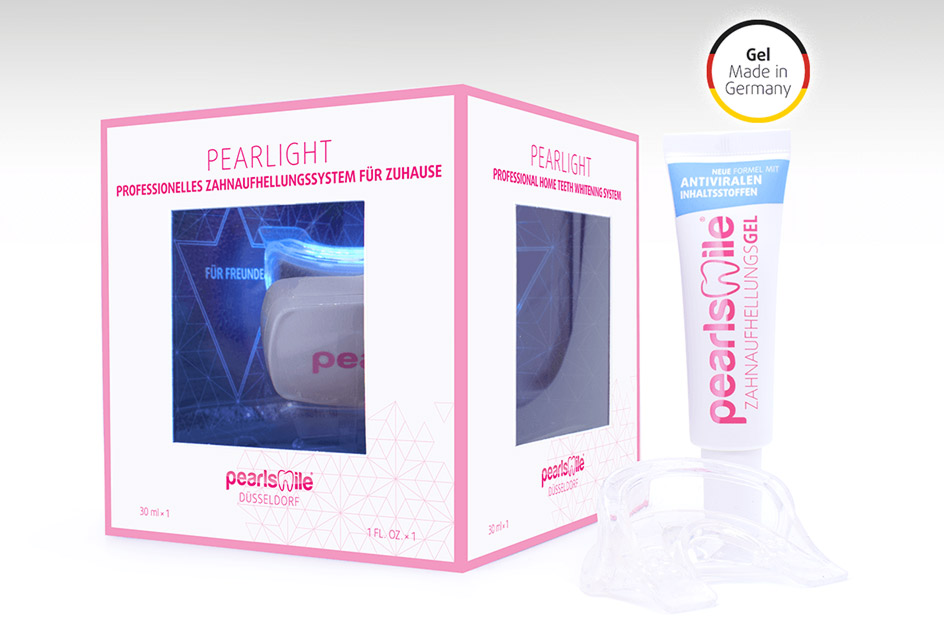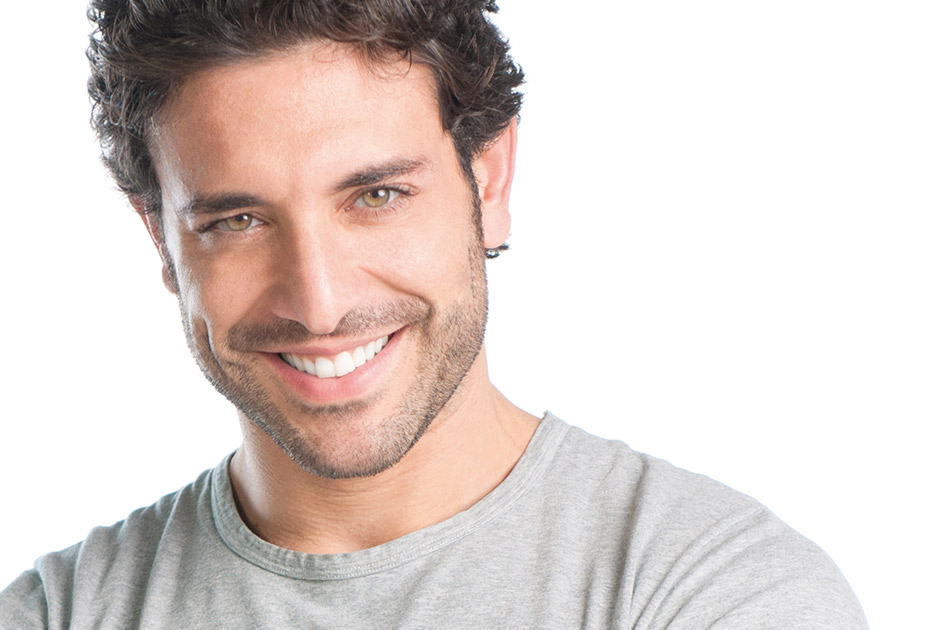 RISKS AND SIDE EFFECTS
Bleaching is a long-established and well-documented process that is subject to constant improvements in terms of the active ingredients. It has been shown that teeth whitening should not be done more than twice a year and that it is important to ensure that fillings and crowns, for example, do not change colour. If you tend to have inflamed gums and tooth necks, bleaching is not an option. Overall, teeth whitening treatments can be considered to have few side effects and to be safe. The above-mentioned conditions can only occur for a short period of time and do not represent a significant risk if your teeth are whitened under professional supervision.