Injection lipolysis (fat-away injection)
Injection lipolysis
(fat-away injection)
KOSMAGIC | Injection lipolysis (fat-away injection)
Fat-away injection – an effective solution to stubborn body fat
Injection lipolysis, also known as fat way injections, is an innovative and effective approach to eliminating stubborn body fat. This method can target problematic areas such as the abdomen, hips, thighs or arms. Unlike classic liposuction, injection lipolysis is a minimally invasive procedure to destroy the fat.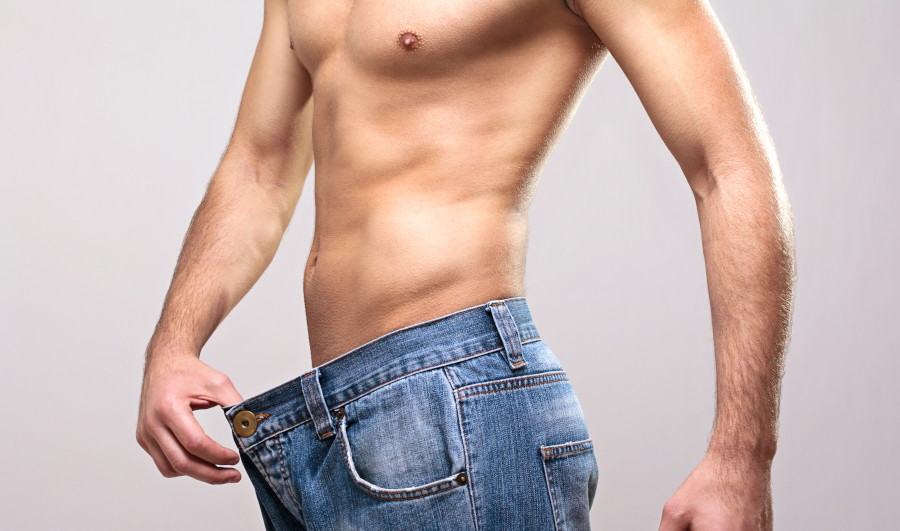 Your questions – our answers: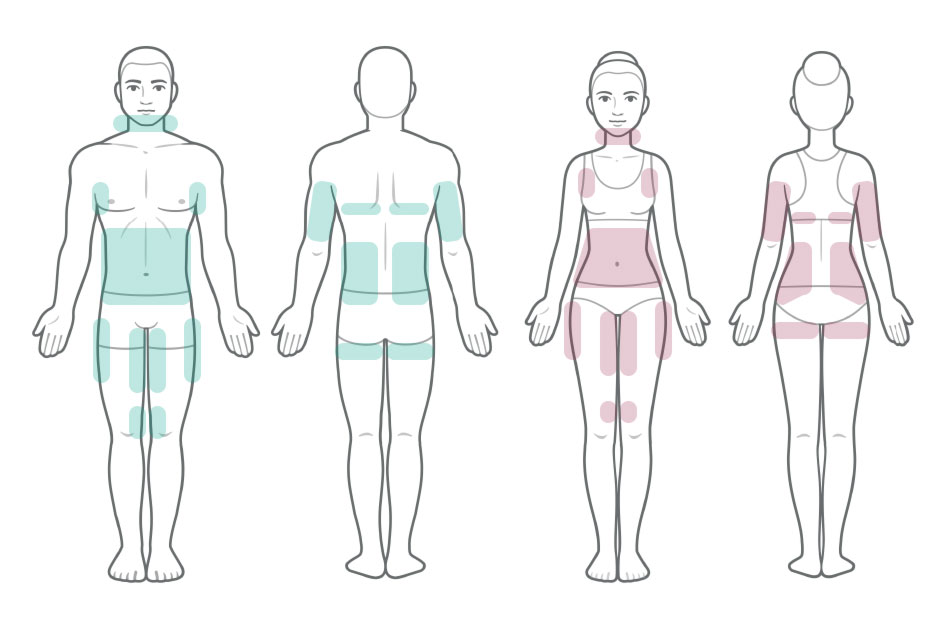 Which parts of the body can be treated with lipolysis?
Double chin
Thigh
Neck
Knee
Upper arms
Lower abdomen
Back
Buttocks
Abdomen
Inner thigh
Hips
When is lipolysis useful?
Lipolysis can be useful if:
You have small fat deposits that do not disappear despite exercise and a healthy diet.
You want to improve your body shape and create contour.
You are unhappy with your figure and are looking for a non-invasive alternative to liposuction.
You want to improve your self-esteem and self-confidence.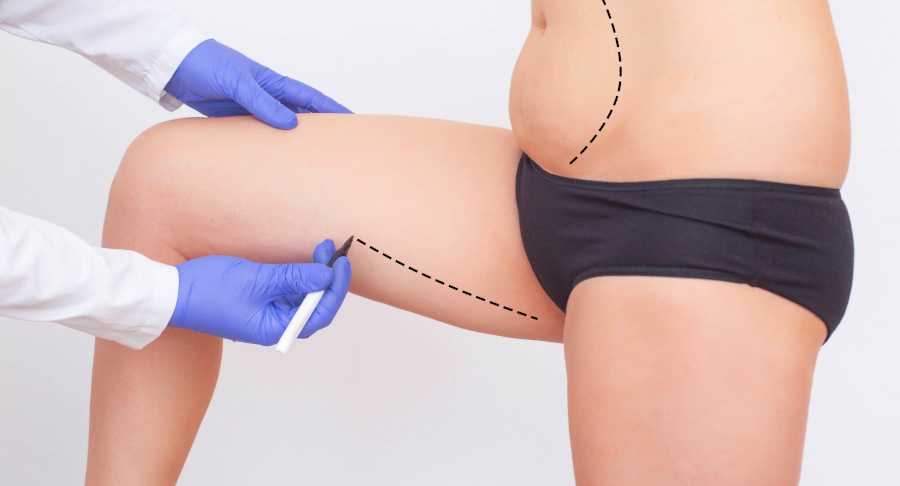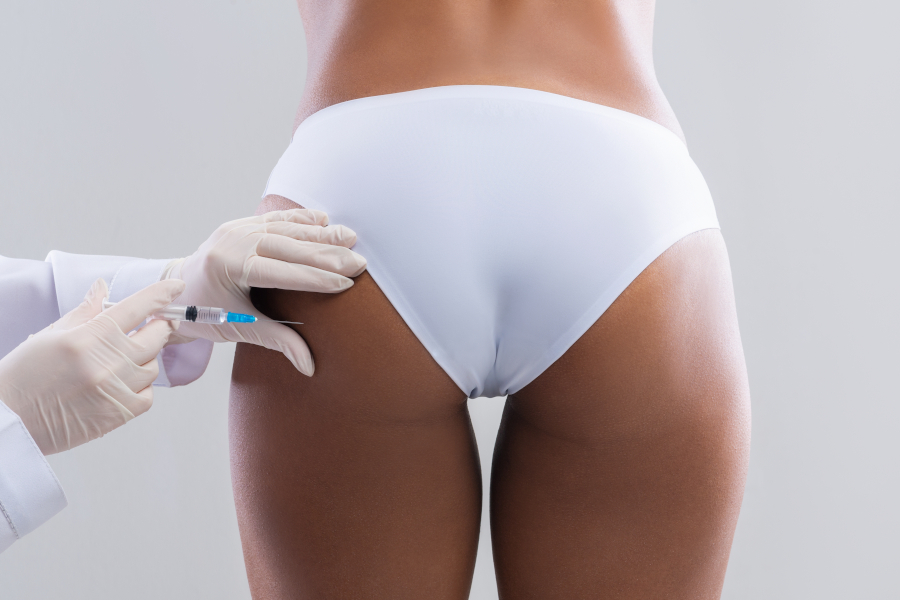 What does a lipolysis treatment look like?
Consulting
You will be welcomed by our friendly and competent team and can discuss your wishes and concerns. We will inform you about the benefits and possible risks and decide together with you whether injection lipolysis is the right method for you.
Preliminary investigation
Before the treatment, a consultation is held with the attending doctor to discuss the desired results and any risks. Photos are taken to document the progress.
Provision of anaesthesia
Depending on your preference, a superficial anaesthetic can be used to minimise pain.
Injection
The treatment consists of injecting local anaesthetics and enzymes into the treated area to destroy the fat cells.
Aftercare
There may be swelling and bruising, but you can be socially fit again immediately. We will keep you informed of the next steps and any restrictions, and also update you on progress over the next few weeks. At the Kosmagic Aesthetic Studio, we are always available to answer your questions and make sure you are happy with your result.
In injection lipolysis, a solution of phosphatidylcholine and deoxycholic acid is injected into the fat tissue. This solution dissolves the fat cells, facilitating their removal from the body. The body can then break down the dissolved fat via the natural metabolic process.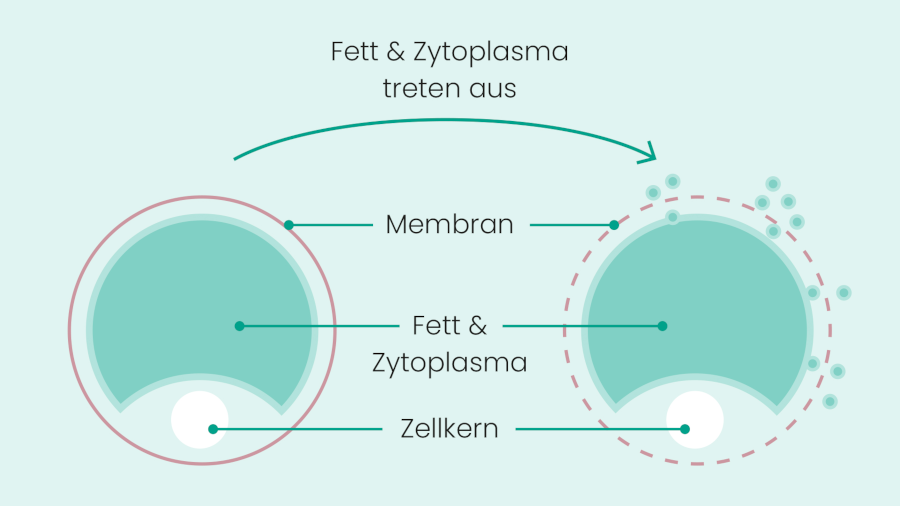 What are the advantages of lipolysis?
Minimally invasive procedure: Because only small punctures are required, fat-awayinjections are a minimally invasive procedure that usually gets patients back on their feet quickly.
Fast results: The results of the fat-away injection are usually visible within a few weeks. The final result can be seen after about 3 months after the treatment.
No scars: As no major incisions are required, there are no visible scars with the fat-away injection.
Targeted procedure: The fat-away injection can target specific areas so that you can shape the result exactly as you want it.
What are the costs of a lipolysis treatment?
The cost of a fat-away injection depends on various factors, such as the extent of the treatment, the location and the doctor who performs the treatment. On average, costs range from €150 to €300 per treatment procedure.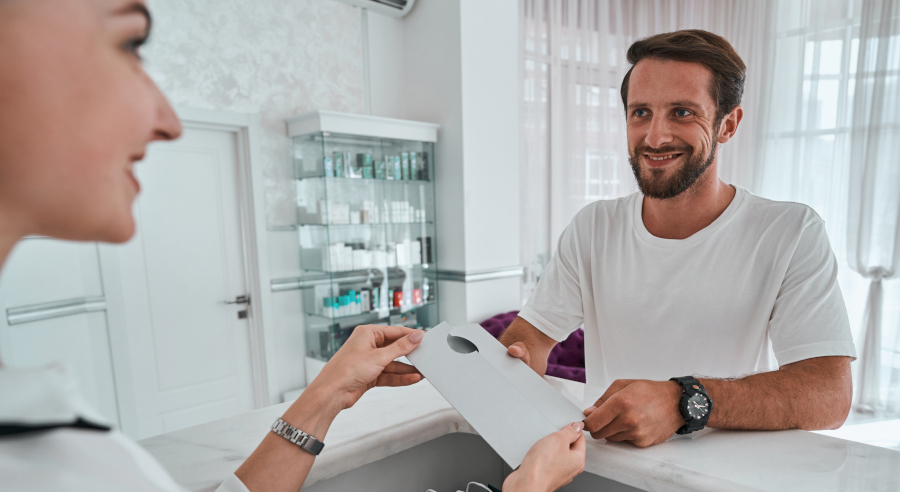 The fat-away injection:
the most important information at a glance


Treatment duration
as of 15 minutes

Treatment type
minimally invasive

Recommendation
1–3 treatments at an interval of 6 weeks

Regene­ration
none to 4 days, depending on the material

Duration of effect
depending on lifestyle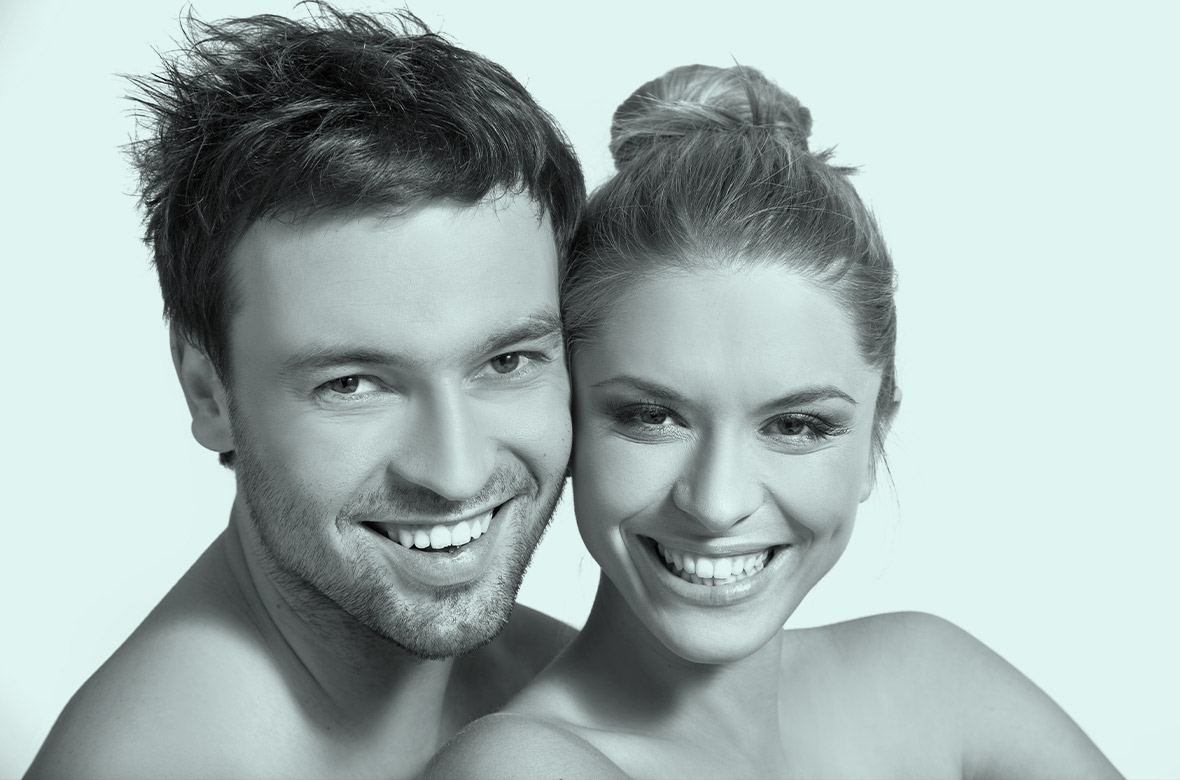 With Kosmagic microneedling you will experience a gentle, non-invasive anti-aging treatment; and the very next day after our treatment, you will be "socially acceptable" again. With medical microneedling you can usually only go out again after a week!