What makes your men's skin look fresh and vibrant
The first impression counts. We radiate what we feel. Self-confidence and self-love start with a look in the mirror. Am I tense or relaxed, all this reveals my skin texture. Fragrant care products, combined with a little facial massage, could be your first experience in the beauty world. Why do men suddenly reach for cosmetics or visit a beauty salon? Quite simply: It feels good! In the cosmetics studio, men relax. They give themselves time for their spirit and their senses. A clean skin, a well-groomed beard shows that you value yourself. We know how the outer appearance works, at work, with women or simply for you. If you feel comfortable in your own skin, you radiate well-being.
What do I need to pay attention to?
The visit to us is uncomplicated. We attach great importance to professional advice. You and your needs are at the center of our attention. We offer you a comprehensive range of treatments and accompany you for even more self-confidence.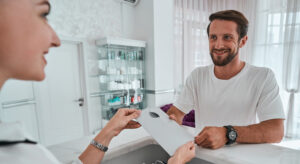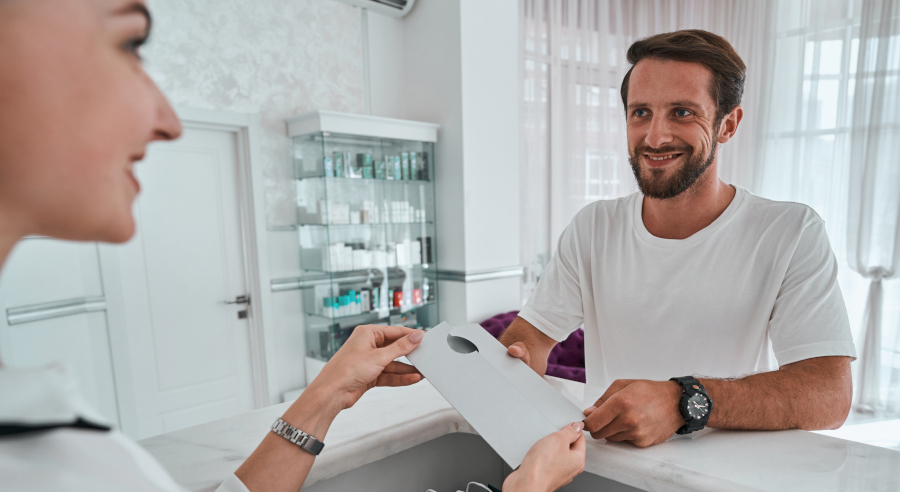 Let's stop the natural process of aging together. With the help of a cosmetic or aesthetic treatment.
From a dry, tired and stressed skin we create, for example, with the Aquapure facial treatment a result that says goodbye to small wrinkles and brings the face to life and even with immediate effect.
Your smile will be pleasant and expressive with Theeth Whitening. A promise that we can give you from experience. Once or twice a year is enough.
Permanent hair removal no problem. With our 3 wave diode ice laser we provide a long lasting stop of hair growth.
We freeze the small unloved fat pads. What this means exactly, we explain here. As you can see, we have a lot to offer men who care about their appearance.
Let yourself be surprised. The well-groomed man will find everything that makes you look more attractive and younger.
We are looking forward to your visit.