3 wave diode ICE laser hair removal in Wolfsburg
KOSMAGIC | 3 wave diode ICE laser hair removal in Wolfsburg
3 Wave Diode ICE Laser Hair Removal in Wolfsburg

Are you looking for an effective and safe option for permanent hair removal in Wolfsburg? Then you have come to the right place! Our 3-wave diode ICE laser hair removal method is the ideal answer to your need to get rid of unwanted hair quickly and permanently.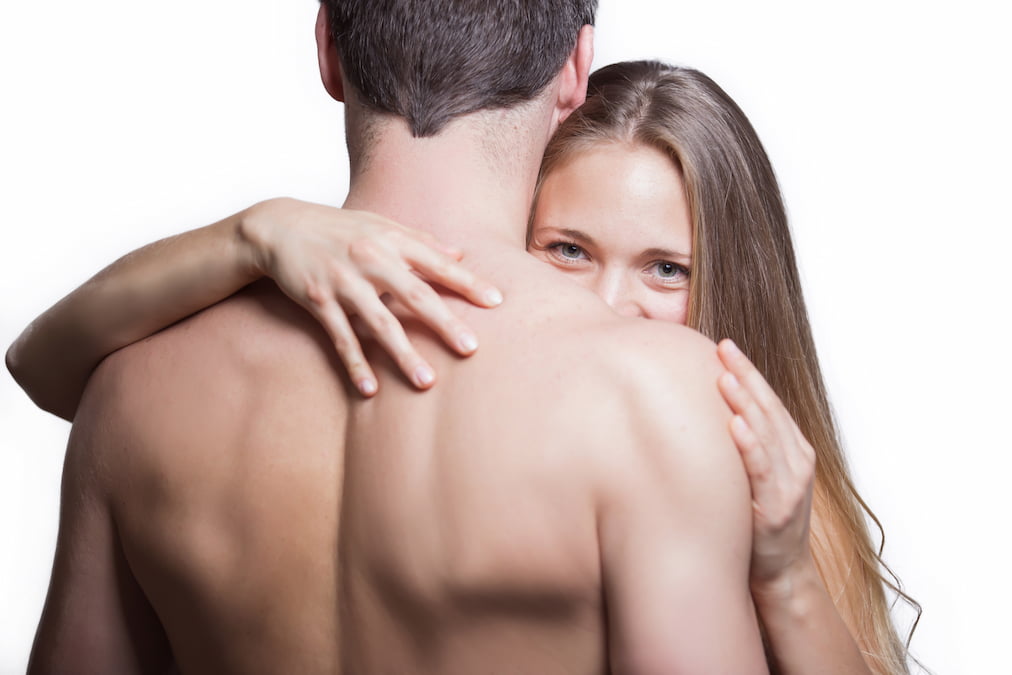 The 3 Wave Diode ICE Laser Hair Removal
The 3-wave diode ICE laser is a safe and effective method for permanent hair removal in Wolfsburg. With its state-of-the-art laser that specifically destroys the hair roots, it ensures lasting hair removal. Our process is quick, painless and safe, plus it can be used on many areas of the body.
Permanent Hair Removal Wolfsburg
Before undergoing laser hair removal, it is essential to have a comprehensive consultation with a qualified professional to ensure optimal results.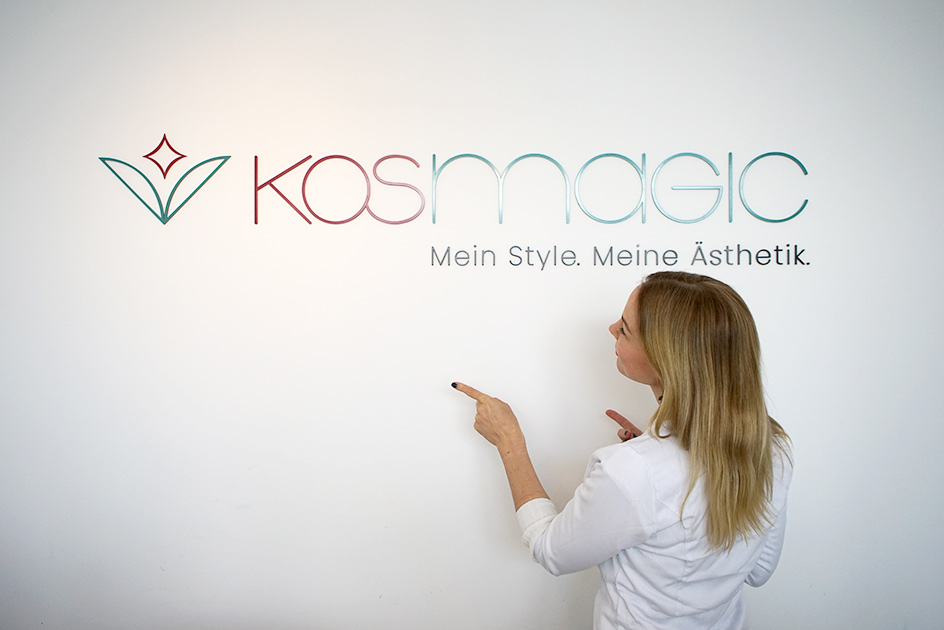 CONTACT
Phone: 05362 9519686
wolfsburg@kosmagic.com
OPENING HOUR
Monday to Saturday: 10 am to 6.30 pm
Address
Kosmagic
Marktstraße 23
38442 Wolfsburg-Fallersleben
Germany
3 wave diode ICE laser hair removal Wolfsburg, the facts:
Laser hair removal or waxing?
Laser hair removal is an effective alternative to waxing as it offers long-term to permanent results. Unlike waxing, which removes hair from the root, laser hair removal destroys the hair follicles, resulting in significantly reduced hair growth. Laser hair removal is particularly beneficial for larger treatment areas such as legs or backs, as it is efficient and saves time. In addition, laser hair removal is often less painful than waxing and usually causes less skin irritation.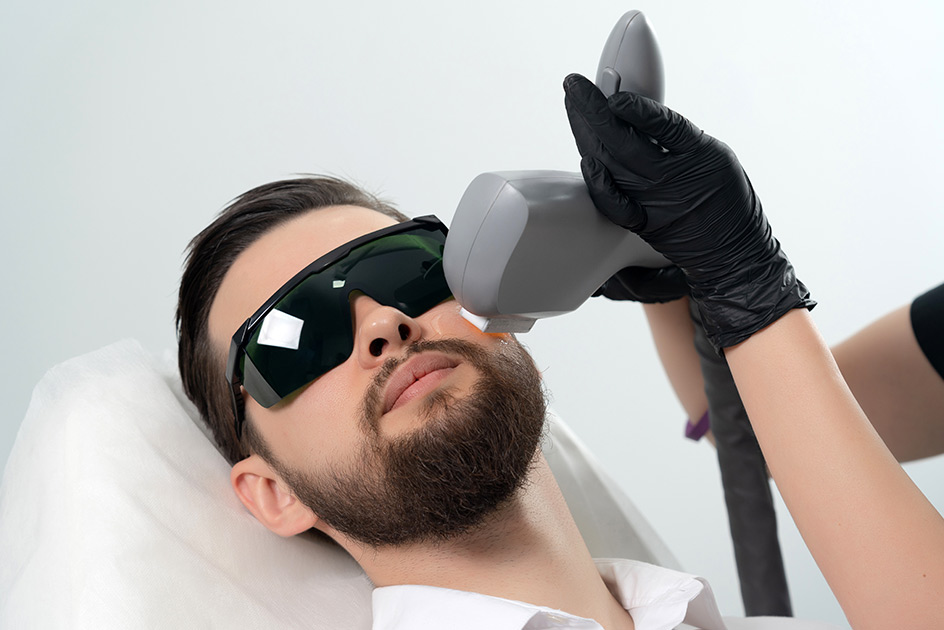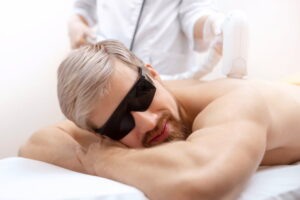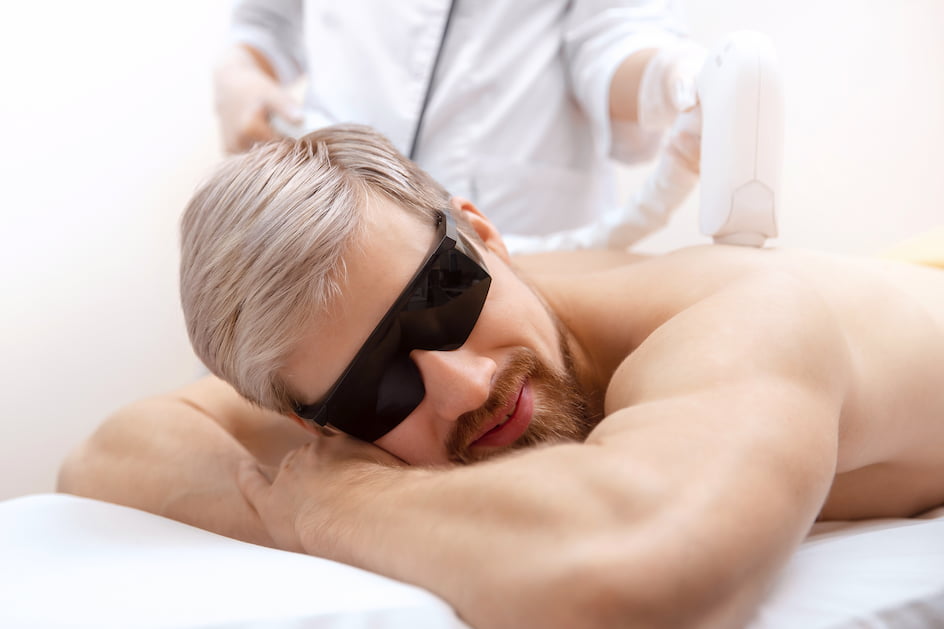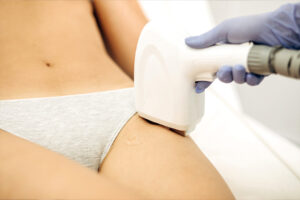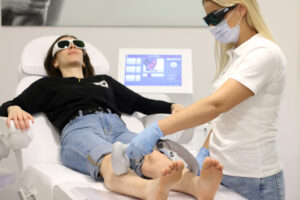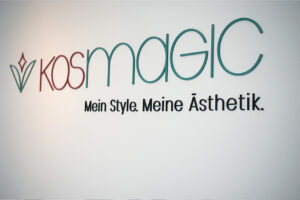 Where can the 3 wave diode ICE laser hair removal be applied?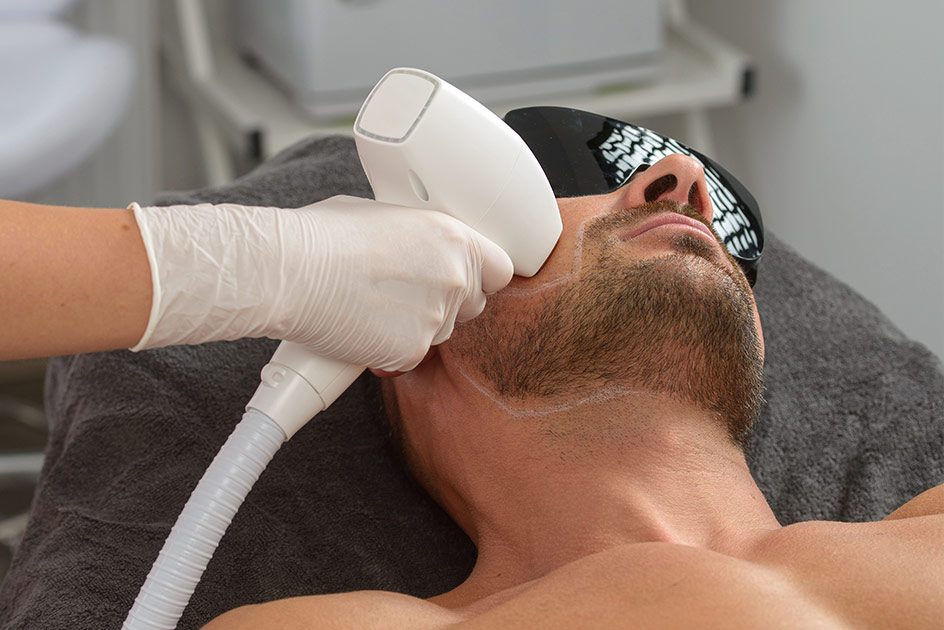 The wavelength of the 3-wave diode laser
The wavelength is an important factor in hair removal as it determines how deep the laser penetrates the skin and how effectively the hair is destroyed at the root.
There are various types of laser beams with different wavelengths that are suitable for hair removal. The choice of the appropriate wavelength depends on several aspects, such as skin type, hair colour and the area to be treated.
It is essential that the laser wavelength is chosen carefully to ensure a safe and effective treatment. A detailed assessment and consultation prior to treatment can help determine the appropriate wavelength.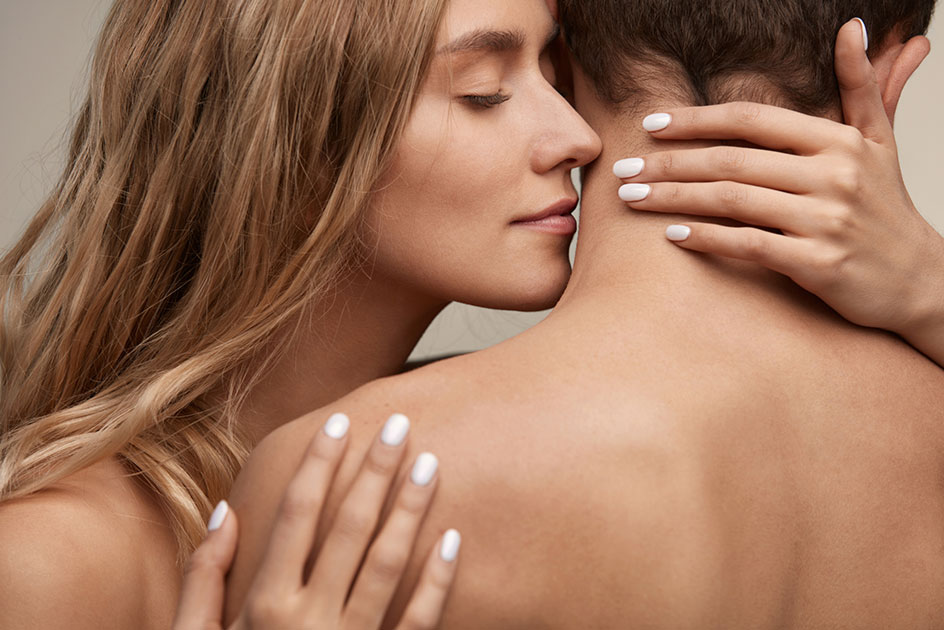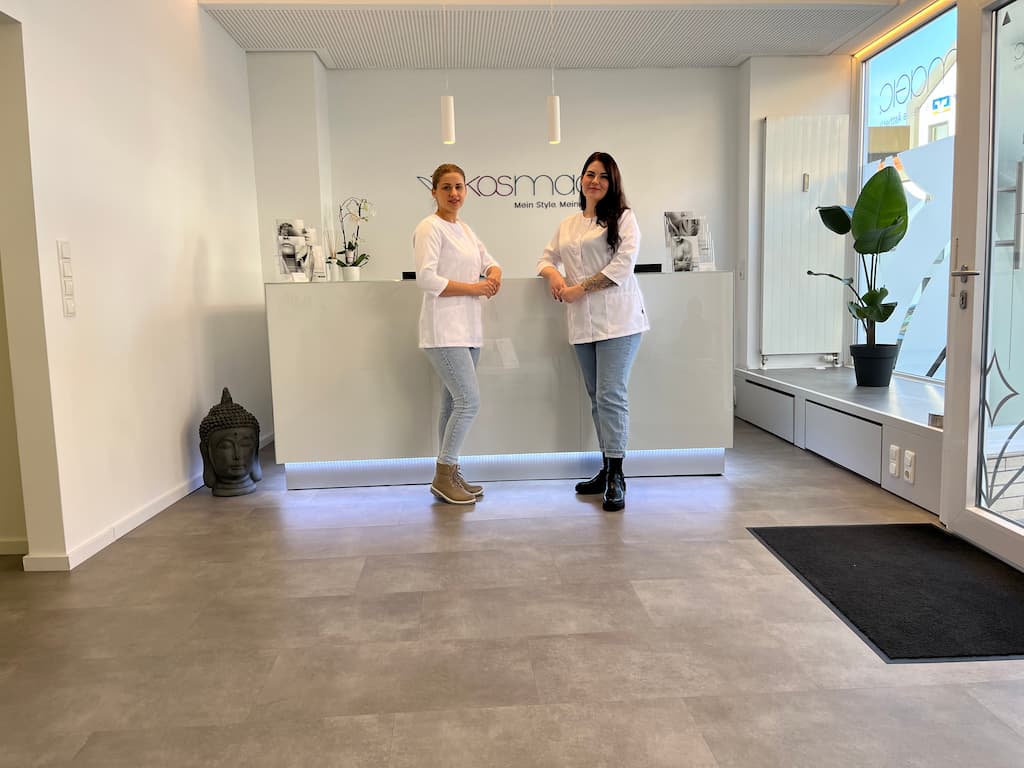 Who we are
We are Kosmagic, a renowned provider of beauty treatments in Wolfsburg. Our team of experienced specialists is dedicated to your beauty. It fills us with joy to see you satisfied, and we do everything we can to fulfil your aesthetic concerns. Our mission is to create a memorable experience and to leave you with a radiant smile.
That's why you can trust us:

We understand that your beauty and well-being are of paramount importance to you. That's why we always work to the highest standards and strive for perfection and professionalism in everything we do. Our team consists of qualified experts who are always up to date with the latest techniques and methods. We only use high-quality products and pay scrupulous attention to hygiene to ensure that you can feel safe in every way. We also place a high value on transparency and communication, so that you are informed about all steps and options and feel comfortable with us in the studio during every session.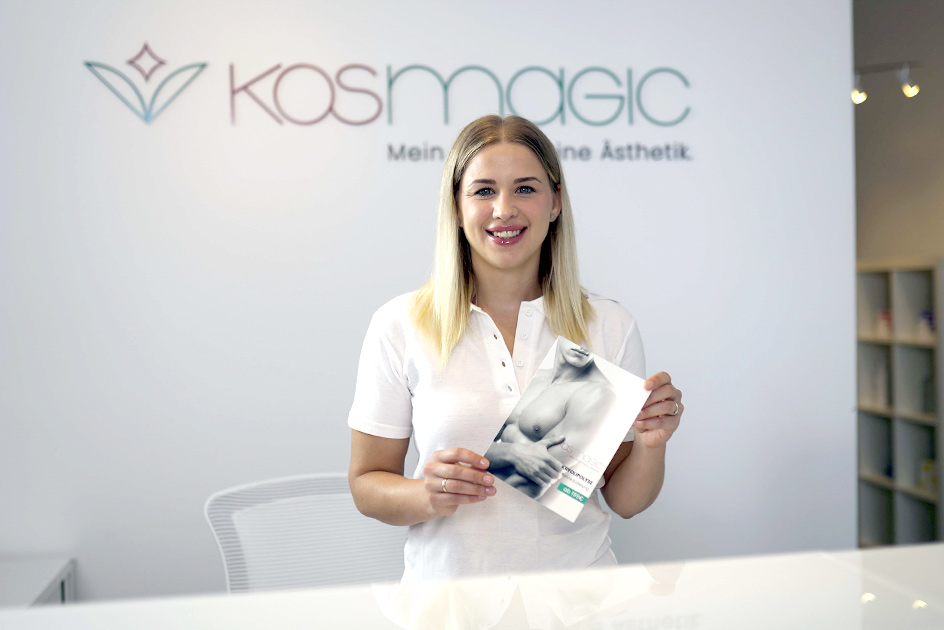 Find out more now! Contact us now to make an appointment for your 3-wave diode ice laser hair removal in Wolfsburg. We look forward to meeting you and accompanying you on your way to hair-free and radiant skin.
KOSMAGIC | 3 wave diode ICE laser hair removal in Wolfsburg